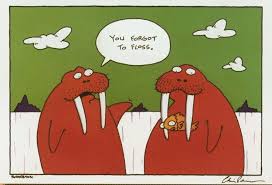 Interventions May Encourage You To Floss
According to the American Academy of Periodontology, a survey of Americans finds that more than 25 percent fib to their dentist about flossing, the ADA News (8/12) reported. Studies suggest, however, that "some interventions may work," and helping you to create "your own, concrete strategy about their own flossing habits may improve the odds that you succeed in making flossing part of your regular routine." For example, specify when and where you will floss. Soon, flossing will be a new habit leading to better health and appearance!
Call (954) 566-5428 today and make your appointment!
From Dr. Heider and the team at Ultimate Smile Dental, Ft. Lauderdale, Florida 33305